Sure, it's almost over, but until we actually have an outside that we want to be in, we're going to need a bit of distraction. Here are some books to get you through the home stretch:
Jamberry
An exuberant romp through the berry patch, this ode to all that is fresh and yummy about summer will have you resolving to go
Pick All The Berries
this summer.
Best read: With a thick layer of jam on homemade bread (because you won't feel like baking in the summer).
Extra Yarn
A little girl finds a magic box of yarn, and proceeds to cover her drab wintry town in color. A simple, silly story in which generosity triumphs over selfishness.
Best read: With the
KnitPicks catalogue
nearby. Or a good supply of
paint chips
, if that's more your crafty style.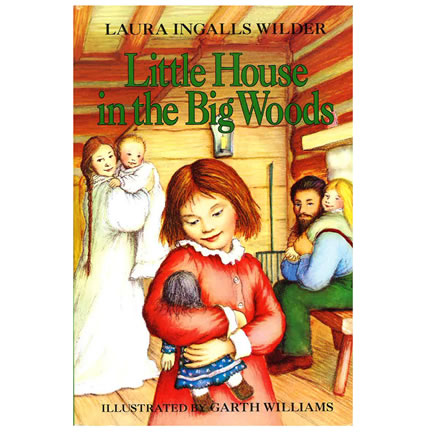 Little House in the Big Woods
Because if Laura and family could survive winter in a log cabin, you certainly can make it in your climate-controlled abode. And if
this picture
doesn't make you feel at least a little bit better, I don't know what will.
Best read: With the
recipe for snow candy
ready to make.
Lois Ehlert''s Growing Garden Set
Okay, so I only have four list items, but since the last one is three books, I'm rolling with it. The Bean has
Eating the Alphabet
memorized, and loves to share his knowledge with everyone in the produce section (even if it's something he'd never actually deign to eat). The other two will have you ready to get your hands dirty and make something grow.
Best read: With the seed catalogue nearby.